The woman at the top is Jerusalem, and the woman at the bottom is Laodicea.  My wife drew this.  Notice the Peshitta quote from John 15:9.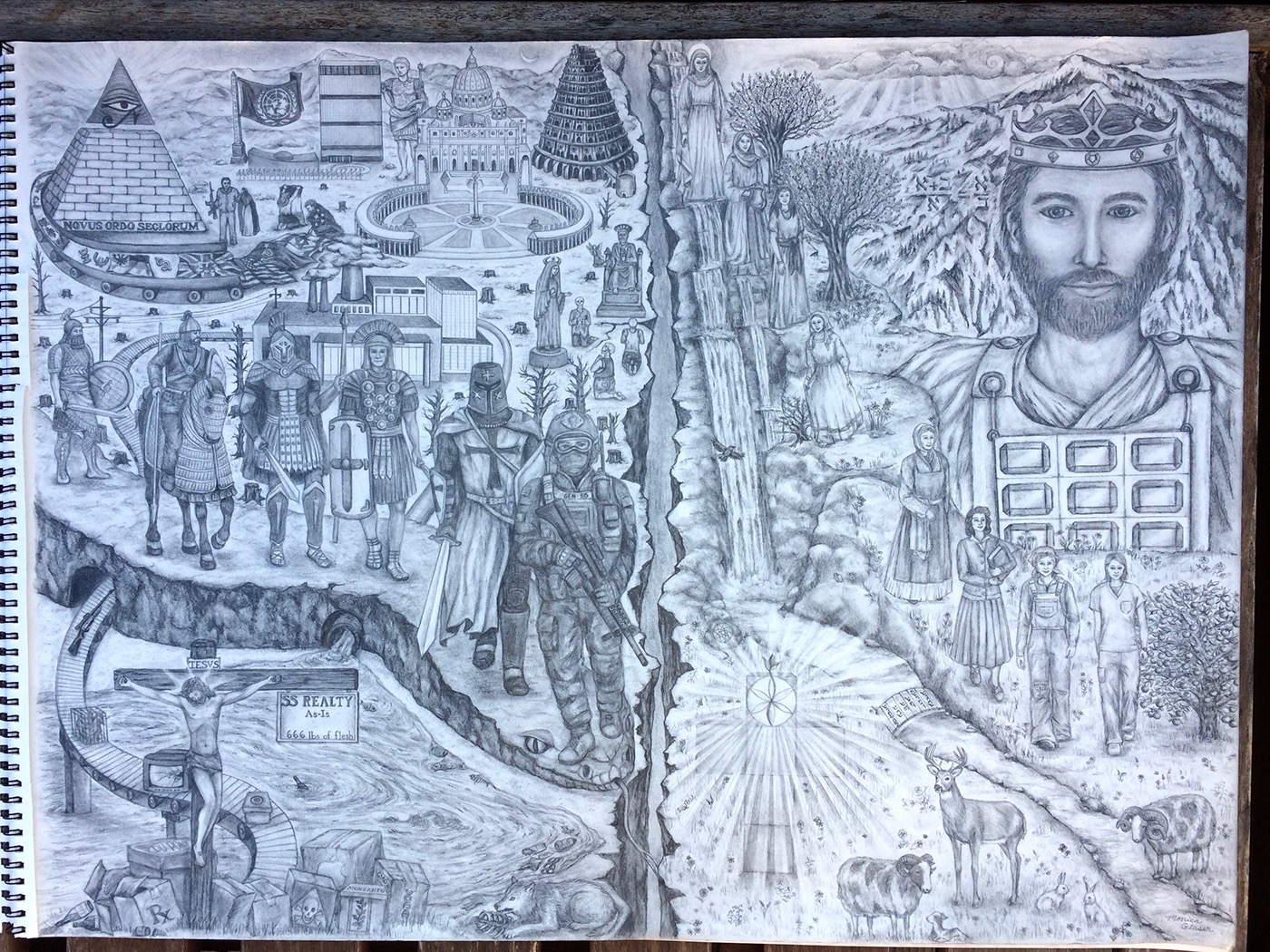 According to the
sword & shepherd's staff symbol that I found encoded
on the earth through the ancient text of the Book of Revelation, the completion of the Church of Laodicea is happening now (circa 2018-2020AD; Hebrew Year 5778-5780).  
What does it mean that the Laodicea church is complete?  I think it means we are beginning Revelation 12:15.
And according to the
synchronicity of the gospel of Mark with Revelation
(where Mark chapter 8 syncs with the Laodicea church of Rev 3:14-22), these words from Mark 8:34 are the ones I'd like to share today:
ܘܩܪܐ ܝܫܘܥ ܠܟܢܫܐ ܥܡ ܬܠܡܝܕܘܗܝ ܘܐܡܪ ܠܗܘܢ ܡܢ ܕܨܒܐ ܕܢܐܬܐ ܒܬܪܝ ܢܟܦܘܪ ܒܢܦܫܗ ܘܢܫܩܘܠ ܙܩܝܦܗ ܘܢܐܬܐ ܒܬܪܝ